Mr. Vincent .O. Egbo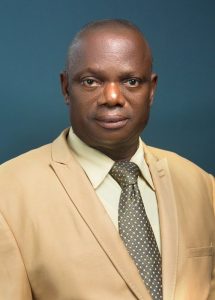 Mr Egbo, Vincent Ozoemenam is the Deputy Rector at IMT, Enugu. He works between the hours of 8 am to 4 pm every weekday.  His academic qualifications include a PGDE, HND, PGD, MBA and MSc, all in Business Administration and Management. Vincent has published a good number of academic publications including Principles and Practices Of Management in Nigeria, Corporate Policy and Strategy to name a few. His office oversees the academic matters on behalf of the Rector, he is also the chairman of the Business Committee of the Academic Board. He enjoys reading and traveling in his leisure time.
He is married and has experience working as the Assistant General Manager at Morrison and Goodrich Ltd. for a good number of years. He can be reached on 08035362242 or via email here evinogateway@gmail.com.