Dr. Mrs. Ijeoma C. Aneke (B.Sc, M.Ed, PhD) to date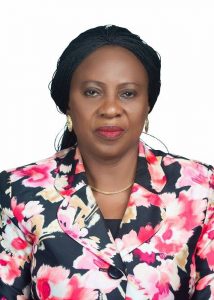 Dr. Mrs. Ijeoma C. Aneke (B.Sc, M.Ed, PhD), the quintessential , good – natured and easy-going Registrar of the Institute of Management and Technology (IMT), Enugu hails from Udi in Enugu state, Nigeria.
She holds a Bachelor of Science Degree in Biology Education; a Master's Degree in Guidance and Counseling and a Doctorate Degree also in Guidance and Counseling from the University of Lagos. She was an award recipient in 2009 for the best PhD Thesis in the Faculty of Education and the overall third best in the university.
A pro-active, result -oriented guidance counselor, Dr. Aneke is a thoroughbred and forward-looking administrator whose quest for excellence informs her desire for high-flying service delivery at all times. She believes in team play and persistently strives for the systematic accomplishment of desired institutional goals and objectives.