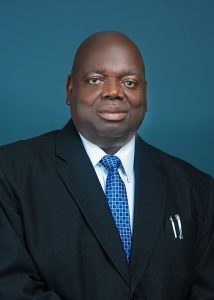 Professor Austin Uchechukwu Nweze hails from Obollo in Udenu Local Government Area, Enugu State, Nigeria. He was born on November 11, 1960.
A university teacher of the highest grade, Professor A. U. Nweze trained on scholarship, at the famous Lourdes Training College, Iwollo, from 1975 to 1980. As a Grade II Teacher in the old Anambra State, he taught Mathematics, Additional Mathematics and Physics in the secondary schools.
In 1983, he was admitted into the University of Nigeria, Nsukka, to study Accountancy after he had demystified Mathematics by scoring 100% in the subject, in the University Matriculation Examinations (UME) conducted by the Joint Admissions Matriculation Board (JAMB). Subsequently, he obtained a B.Sc. in Accountancy, in 1987, graduating with a Second Class (Honours) Upper Division; an MBA (1992); M.Sc. (1999) and PhD (2002), all from the University of Nigeria, Nsukka (UNN).
Professionally, Professor A.U. Nweze qualified as a Chartered Accountant, thus becoming an Associate member (ACA) of Institute of Chartered Accountants of Nigeria (ICAN) in 1992 and an Associate member of the Chartered Institute of Taxation of Nigeria (CITN) in 1996. In 2003, he was elevated to a Fellow (FCA and FCTI) of both ICAN and CITN and a Justice of Peace (JP).
Professor A.U. Nweze started his post-university career at the Federal College of Education, Eha-Amufu (August, 1988). Shortly after, in December 1988, he took up a job offer with Anambra Broadcasting Service, Enugu. In 1990, he left ABS for Orient Bank of Nigeria Plc, where he served as Operations Officer and within three years, he had rotated through Enugu, Aba, Kano and Lagos branches. In 1992, he joined Royal Merchant Bank Limited as an Assistant Manager (Operations). On observing the evolving turbulence of the banking industry at the time, he honorably opted out of the industry and decided to go back to academics to possibly actualize his desire and dream of becoming a Professor of Accounting.
By God's grace, in 2009, Prof. Nweze became the first Professor of Accounting, Enugu State University of Science and Technology, Enugu. By dint of hard work and courtesy of the Executive Governor of Enugu State, His Excellency, Rt. Hon. Ifeanyi Ugwuanyi, Professor A.U. Nweze became the 16th Rector, Institute of Management and Technology (IMT), Enugu with effect from June 10, 2016. Currently, Prof A. U. Nweze is the Zonal Coordinator, South East Council of Heads of Polytechnics and Chairman Heads of State owned Polytechnics in Nigeria courtesy of Council of Heads of Polytechnics in Nigeria (COHEADS).
Professor Augustine Uchechukwu Nweze, PhD (Nig.), FCA, FCTI, JP is fruitfully and happily married to Dr. Mrs. Bernadine Ngozichukwu Nweze. Their union is blessed with children.